The specific purpose of the Partnership is to explore interactions and synergies between existing, on-going and future research, integrating this work so that we may significantly advance knowledge. Our emphasis in these Themes is twofold: 1) the influence of various parameters ON the player's experience and 2) the influence and impact OF the player's experience. As is clearly evident, there is significant overlap between Themes. This is intentional, and will help to facilitate collaboration among researchers and integration of research findings (Fig 1.).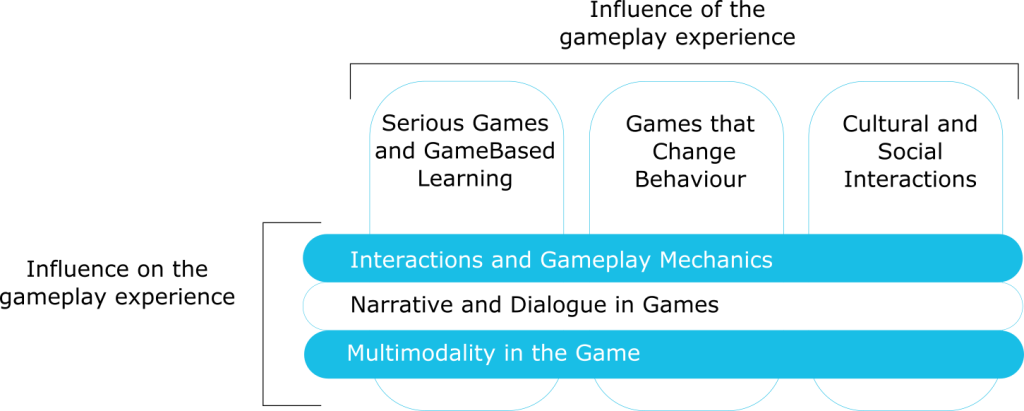 Fig.1 Research themes
Interactions and Gameplay Mechanics
The role of interactive devices and arrangement/structure in the gameplay experience.
NARRATIVE & DIALOGUE IN GAMES
Storytelling & conversation promote engagement in the virtual worlds of games.
MULTIMODALITY IN THE GAME
How perception and cognition affect the game experience and game design.
Serious Games and Game-Based Learning
Game technologies to improve the exchange and understanding of knowledge.
GAMES THAT CHANGE BEHAVIOUR
Game experiences that affect and shape behaviour.
CULTURAL & SOCIAL INTERACTIONS
The effects of games on our global networked society.